Nothing is more frustrating than having a stubborn, stripped screw. This extractor kit set can extract stubborn, rusted, stripped screws or bolts.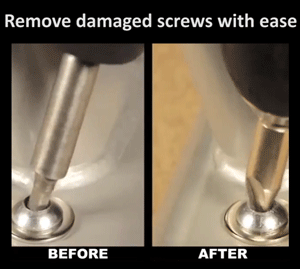 Designed to remove stubborn, rusted, stripped screws or bolts.
A set of 5 bits from 6 mm to 12 mm for different sizes of 

stripped screws.

Made of durable high-speed steel.
Self-starting - No need for a pilot hole.
Special coating to reduce friction and run cooler.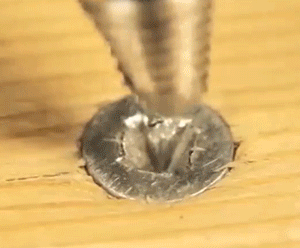 The large bit has a 6-sided shank and small bits have hex shank to prevent slip in the drill chuck.
The two-flute design gives you faster, smoother cutting.
Specifications:
A Tip:
The extractor works best when the drill is set at a lower speed / torque. Go slow and with light pressure. The drill should be in reverse rather than forward. Try to align the drill portion with the center of the broken bolt.
Package Include:
1 Set x Screw Easy Out Screw Extractor